Why Africa?
52 cities of at least 1 million people

Sources: GAC, McKinsey, IMF, Ernst & Young, African Development Bank, Economist Intelligence Unit Limited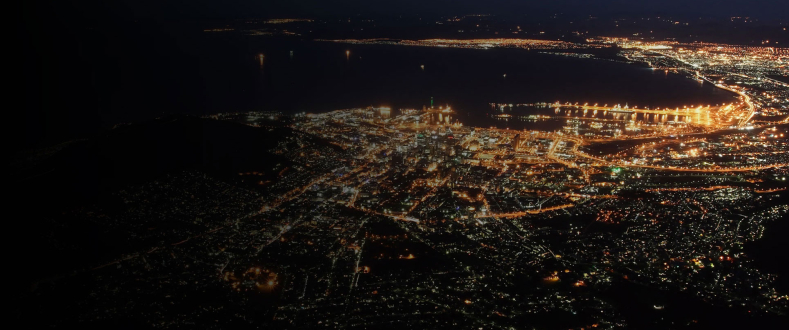 Africa today is a continent full of business opportunities and we wish to share and attract you to consider Africa as your next venture or destination, a new frontier in motion…. In our opinion, if you are a business or entrepreneur looking to grow your business over the next 10 to 30 years, you need to evaluate and consider the new frontier in motion like Africa which is ripe and offering tremendous business opportunities that you don't want to miss….
Our invitation to consider and invest your business and/or capital in the continent of Africa and particularly in Sub-Saharan Africa is an invitation to join current affairs and events beyond the imagery of the past. Today's picture is one of a 54 countries large continent with tremendous economic growth, investment, and rapidly rising living standards like nowhere else on earth. We welcome you to the 21st century Africa, which is all about opportunities, opportunities and more opportunities.
Across the continent the conditions and environment for doing business is changing with improving legal structures, developing durable infrastructures, combating corruption, enhancing democracy, easing bureaucratic regulations rules and upgrading frameworks for effective economical development and intercontinental and regional trade agreements.
Africa markets are here to stay, the number of potential customers and clients are growing and the human capital is greatly available (locally and internationally) and eager to absorb and deploy the expertise that investors will demand when injecting capital into the overall economic system.
Regardless of the area or sector, long-term investors are interested in exploring, securing the right local partners who can assist to properly enter a market and bring an effective understanding of the continent, its cultures and people will have high and endless rewards. Africa's economic fundamentals appear strong, and the continent's outlook remains positive for the next several decades. The expectation remains certain among Africans leaders and professionals that tomorrow will be better than today and that is the kind of infectious confidence in which investments should thrive.
With the backing of the international communities and institutions, more African governments are embracing the right economical and political reforms, building the right and strong institutions, thus growing resilient economies and making the right policy choices, including diversifying their economies away from oil, gas and mining to the massive job-creating promise held by agriculture and small and medium-size enterprise creation, which is the heart of any sustainable economic program.
In our humble opinion, the global economy will be the one to mostly gain from high-performing Africa, as it can be the next global growth pole or new frontier in motion. Global prosperity will expand if Africa remains stable, grows and prospers.
Investors and entrepreneurs that are not exploring business opportunities in Africa today will have themselves to blame for a miss opportunity and waiting for tomorrow is not an option, as actions are needed now and not tomorrow…..
Africa is moving forward and you either join the trend in motion or you will be left behind and wondering 10 to 30 years from now what has happened …
52 cities of at least 1 million people

Sources: GAC, McKinsey, IMF, Ernst & Young, African Development Bank, Economist Intelligence Unit Limited