Services
Over 300 million people now classified as "middle class", up 27% from 2000

Sources: GAC, McKinsey, IMF, Ernst & Young, African Development Bank, Economist Intelligence Unit Limited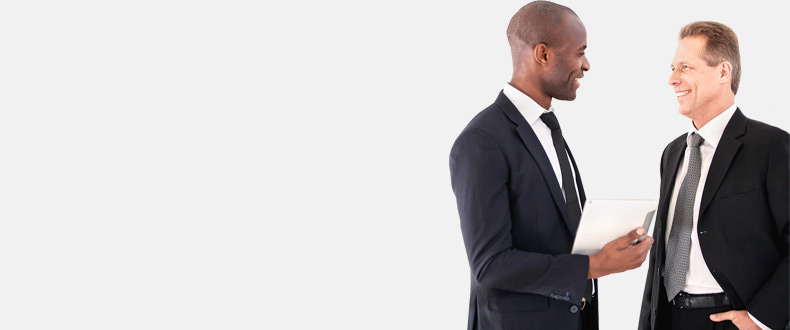 Our services are dedicated at assisting business entrepreneurs in identifying and selecting great business opportunities and turning them into conceptually strong business growth. Wawa Consulting will also help you select the right partners and resources that will help you deliver success, as well as promoting the development and the implementation of your business plans successfully. Wawa Consulting offers various services that encompass the opportunity conceptualization to project implementation:
We are specialized in identifying and assessing for your benefit the right potential local partners for your company – whether for your local/regional expansion or market entry. Our job is to help local and international businesses across spectrum of industries establish and grow their business in Sub-Saharan Africa. We are your gateway to Africa...
When it comes to partner identification, we offer the following services:
Identification and due diligence of potential qualified partners
Cultural knowledge on local partner selection
Scheduling meetings with potential partners
New partners assessment and evaluation
Our due diligence processes are aimed at analyzing and recommending effective solutions to:
Financial modeling and assessments
Commercial market position strategies
Information and environment analysis
Human capital search, development and recommendations
Management and leadership team advisory due diligence
Corporate Social Responsibilities (CRS) studies and recommendations
In order to operate effectively in an unfamiliar region/market, with different risk factors such as country, financial, environmental, cultural risks, Wawa Consulting is your solution to ensure proper due diligence that will lead to establishing a successful business that can be required to ensure the optimum partner or share in a joint venture. We provide a neutral assessment of a potential partner, either as part of a partner selection process or before entering into a larger investment.
Our Project Management processes fall into five groups. The five phases of the process of directing and controlling your particular project from start to end are summarized below:
Project conception and initiation
An idea for a project will be carefully studied to determine whether or not it benefits the promoters or the management team. During this phase, the leadership team will identify if the project can realistically be realized.
Project definition and planning
A project plan, project scope of work will be put in writing, outlining the work to be performed by various partners associated with the project. During this phase, a project team should prioritize the project, calculate a realistic but yet conservative budget and schedule, and determine what capital resources are needed for a successful implementation of the project.
Project launching or executing
Resource's tasks are formed and teams are informed of their assigned tasks and/or responsibilities. This is the ideal time to bring up important project related information and challenges.
Project monitoring, performance and controlling
Project Managers for each segment of the project will compare project status and progress to the actual pre-set plan, as resources perform the scheduled work. During this phase, Project Managers may need to adjust their work schedules or do what is necessary to keep the project on track. Timely and on-going progress report will ensure successful implementation of the tasks on hand.
Project closing
After project tasks are all completed and the client has approved the outcome, an evaluation of the results is necessary to highlight and emphasis the project success and/or learn from project history and challenges encounter during the project development.
What mostly concerns management in project management cycle are of course the fact that projects and project management processes varies from industry to industry and from sectors to sectors.
Wawa Consulting experts will help your business navigate through the project management processes and ensure a successful outcome of your projects from start to finish using all proven methodologies and strategies. This our Value Proposition to you….
Investing in Africa can be fairly challenging yet very rewarding at the same time if proper due diligence are done in advance. To effectively navigate through all the aspects of market penetration and expansion, you need a partner with the right local knowledge expertise, network and business connections. We are your solutions to assessing the market potential and developing your market penetration strategies by conducting full market feasibility studies on your project.
We will add value to the market studies process by focusing on:
Determining market drivers and dynamics
Analyzing market competition and potential competitors
Evaluating identified Suppliers, Clients and Partners
Setting risk assessment and developing SWAT
Developing clients profiling and market segmentation
Compiling market development statistics
Conducting local market comparatives studies
Developing forecasting and financial modeling
Our local network of legal advisory services is here to help you handle with ease all aspects of local regulatory requirements so you can focus on what is most important, running your business.
With our team of legal experts with years of experience assisting business entrepreneurs setting up and growing their business in Africa, we are your solutions to effectively and efficiently face the challenges that can bring local regulatory requirements and various interactions with local officials and authorities that are needed from time to time.
Our legal solutions and services fall under the following categories:
Company establishment
Development of Joint Venture (JV) and/or Partnership Agreements
Lease or Acquisition Agreements for office space and/or Executive residences
Business License Application and Approval
Drafting of all legal corporate documents, amendments and modifications
Labor laws (drafting of employment contracts, company employees policies and handbooks, contracts agreements, etc...)
Human Resources (HR) advisory services
Local tax (business and labor) advisory services
Local and International laws advisory services
We aim to assist you find the right match when it comes to Executive Leadership search. We have a pool of prequalified executive ready to join you in making your business successful. Our executives have years of work experiences in corporate environment either locally or internationally yet with local business environment knowledge.
Key characteristics of our Executives are:
Decades of expertise in their respective field
Local business environment knowledge
Professional and dedicated individuals
Vast network and highly involved in their respective communities
Mostly bi-lingual
Finding the right staff/employee can be very challenging and long process. At Wawa Consulting, we have developed a proven database of qualified, experienced, seasoned, dedicated and enthusiastic professionals ready to join your professional management team. Save time and let us put the right candidates in front of you using our talents identification/matching services.
Our selection of candidates focuses on:
Assessment of your needs and requirements
Set qualification criteria based on key requirements of the job
Pre-selecting a pool of qualified candidates for the job
Conducting pre-screening and thorough evaluation of candidates to arrive at limited number of candidates
Check and update personal references and background due diligence on finalists
Submit details of final candidates for your appreciation and own due diligence in order to make a decision on your candidate(s) of choice for the job
Follow up to monitor and validate effectiveness of candidates after three (3) months at the job
We understand how important and critical your business success depends highly on putting together the right and winning team. Our dedicated professional consultants at Wawa Consulting will assist you find not only the right managers but also the right match during the recruiting processes.
Any successful business needs to have access to adequate and sustainable working capital to ensure continuing business growth and expansion. We have access to reliable financial sources to assist provide your business with the needed capital. We can facilitate either equity or loans injection into your business depending on your situation and/or requirements. Just let our professional consultants assess and evaluate your business expansion strategies.
We will help you and your management team:
Identify and recommend appropriate types of financing vehicles for your business
Assist with the application and due diligence processes when interacting with potential investors
With the documentation of the application paperwork and investors or financiers review processes
Review of the Term Sheet and subsequent Loan Agreement
Assist if need with the post financing reporting of financials and covenants testing
Doing business or trying to establish a business presence in a new or unfamiliar environment or territory such as any part of the world including Africa requires strong familiarity with local regulations and "savoir faire" to avoid unnecessary delays and pitfalls. Therefore, selecting the right local partners to help identify the best location options for your business and Executives might be critical. This process might seem as a very simple but it can lead to a very time consuming process that can be easily avoided if proper measures are taken up front. We want you to focus on running your business and not let the logistic and practical support bug down your daily activities or operation. We have up-to-date geographic data so we can help you and your team quickly gets set up in the comfort of their offices and/or residences. We have the know-how, just leave it to us to handle.
For all you business meetings while in town during the formation period, we can also set you and your team up from arrival logistics at the airport to finding you virtual/temporary offices/residences while you awaits your actual office and/or residential facilities. We are here to help make your transition as smooth as possible. Just give us a call and we will get you started right away….
Over 300 million people now classified as "middle class", up 27% from 2000

Sources: GAC, McKinsey, IMF, Ernst & Young, African Development Bank, Economist Intelligence Unit Limited